Nancy Lombardo, AHIP, Spencer S. Eccles Health Sciences Library, University of Utah-Salt Lake City, has just won the Louise Darling Medal for Distinguished Achievement in Collection Development in the Health Sciences. This national award recognizes the highest achievement in Collection Development in the Health Sciences and is given by the Medical Library Association. Nancy has gotten this for the NOVEL collection! Congratulations!

Dr. Andrew Lee interviewing Dr. Michael Barratt about the astronaut experience with the Space Associated Neuro-Ocular Syndrome (SANS) at the Space Vehicle Mock Up facility in the NASA Johnson Space Center in Houston, Texas in preparation for the AAO NANOS symposium for this year's AAO annual meeting.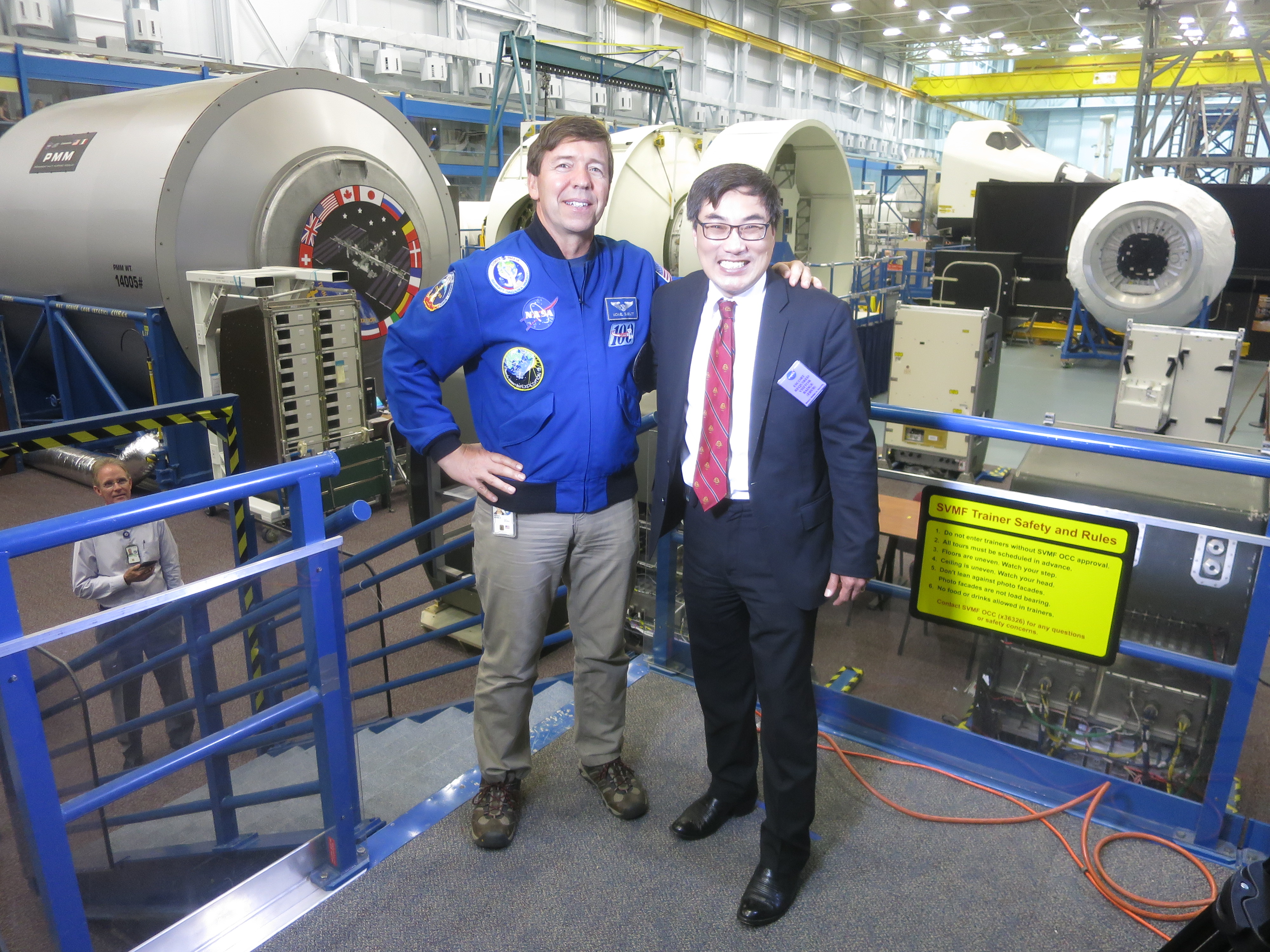 Congratulations to Howard Pomeranz, MD, on his successful interview on new
and updated information regarding the relationship between PDE-5 inhibitors and NAION that was presented at the NANOS 2015 meeting! CLICK HERE to watch the interview.

Congratulations to Nancy Newman, MD, a recipient of one of the most prestigious awards the Emory University School of Medicine gives to faculty - the 2017 Dean's Distinguished Faculty Lecture and Award! CLICK HERE for more information.

Congratulations to Michael S. Lee, MD, a recipient of a Senior Achievement Award from the American Academy of Ophthalmology for his service and commitment to advancing the profession and patient care!

Congratulations to Stacy Smith, MD, this year's recipient of the Fight for Sight-NANOS Research Award.

Congratulations to Mary Acierno, MD for graduating from the Academy's LDP XVIII, class of 2016. CLICK HERE to view the project abstracts.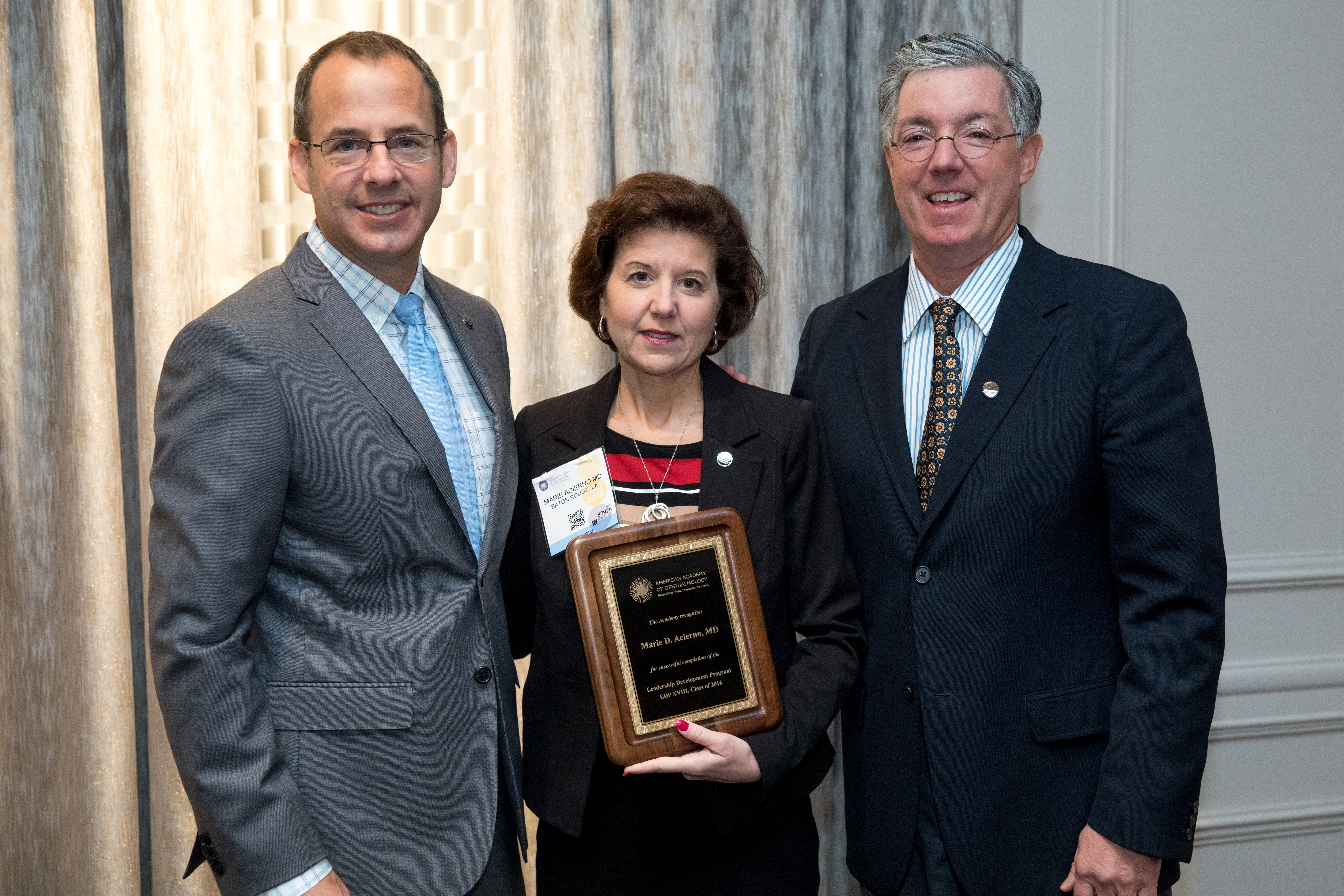 Congratulations to Larry Frohman, MD: Recipient of the 2016 Hoyt Lecture
CLICK HERE to view the lecture (audio content is available for members only)

Congratulations to Michael L. Slavin, MD:
Dr. Slavin placed second in the 2016 Van Cliburn Amateur Piano Competition. CLICK HERE to learn more and watch his performance.

Neuro-Ophthalmology highlighted at ANN Annual Meeting in Vancouver:
CLICK HERE to watch Marc Dinkin, MD, NANOS member provide an update in neuro-ophthalmology, with a particular focus on neuromyelitis optica and strategies for addressing
optic neuritis.
NANOS/Fight for Sight Joint Research Award
Congratulations to Dr. Aubrey L. Gilbert of Boston Children's Hospital & Massachusetts Eye & Ear Infirmary
Congratulations to Alfredo A. Sadun, MD, PhD:
Recipient of the the 2016 Purpura Award

Congratulations to Lynn Gordon, MD, PhD:
Recipient of the AAO Women in Ophthalmology Suzanna Veronneau-Troutman Award
Congratulations to Anthony C. Arnold, MD:
Recipient of the 2015 Hoyt Lecturer Award

Karl Golnik, MD:
Named Chair of the Department of Ophthalmology at the University of Cincinnati

Marie Acierno, MD:
NANOS representative for the Academy's Leadership Development Program (LDP) XVIII, Class of 2016. Congratulations!

NANOS 2016 President's Letter - July 2016
CLICK HERE to view the President's letter and find out what's new in NANOS!
NEW! NOVEL: Illustrated Curricula
The NOVEL Illustrated Curriculum is an interactive and periodically updated outline of the official NANOS approved Neuro-ophthalmology Curriculum Outline as published in the Journal of Neuro-Ophthalmology. The link is also included above under 'Educational Resources'.
NANOS Joins the AMA Subspecialty and Service Society (SSS)
NANOS was recently approved as a member of the AMA SSS, which is one step closer towards becoming a CMS recognized specialty! Over the next three years, NANOS must meet the requirement of having 100 eligible US physicians join the AMA; we are ¾ of the way there. This will allow us to become a member of the House of Delegates! Click here for AMA membership benefits and details to join.