NOVEL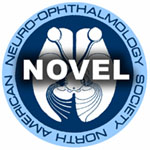 NOVEL (Neuro-Ophthalmology Virtual Education Library) is a discipline-specific, open access repository of digital materials (images, video, lectures, articles and animations), to be used for educational and research purposes by health care professionals, educators, patients, and students.

NOVEL Neuro-Ophthalmology Curricula can be viewed by members only HERE (login is required).

To visit the NOVEL official website, please click here.
To view the NOVEL collections, please click here.
Interested in submitting your resources to NOVEL? Please click here to view the NOVEL Submissions Guidelines.