NOVEL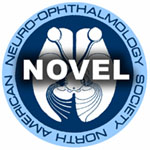 NOVEL (Neuro-Ophthalmology Virtual Education Library) is a discipline-specific, open access repository of digital materials (images, video, lectures, articles and animations), to be used for educational and research purposes by health care professionals, educators, patients, and students.

NOVEL Neuro-Ophthalmology Curricula can be viewed by members only HERE (login is required).

To visit the NOVEL official website, please click here.
To view the NOVEL collections, please click here.
Interested in submitting your resources to NOVEL? Please click here to view the NOVEL Submissions Guidelines.
NOVEL COMMITTEE UPDATE, October 2019

Kathleen Digre, MD, Chair, NOVEL Committee

Daniel Gold, MD
Vice Chair, NOVEL Committee


Nancy Lombardo, Eccles Health Sciences
Committee Purpose?
The purpose of the NOVEL Committee is to encourage growth and development of the Neuro-Ophthalmology Virtual Education Library (NOVEL), creating, guiding and prioritizing activities. All materials in NOVEL are reviewed and approved through peer review by the NANOS NOVEL Editorial Board. To do this project we have collaborated with the Eccles Health Sciences Library, University of Utah.
Recent Achievement(s) or Update(s)?
Our BIG project last year was completing and publishing the NANOS Neuro-ophthalmology Examination Techniques (NANOS NExT), as a separate licensed product in Stat!Ref, combined with the Walsh and Hoyt Clinical Neuro-Ophthalmology textbook. This product is filled with videos, presentations, and documents that highlight the complete list of neuro-ophthalmology examinations. This is a new method of publication; a cross between an e-book and online living text book.

The NANOS Illustrated Curriculum in Neuro-ophthalmology (IC), also a licensed publication in Stat!Ref, has now been linked to the three Oxford Press titles with NANOS member authors:
• Neuroimaging in Ophthalmology 2/e, 2011, Lee, Policeni, Johnson
• Neurology of Eye Movements 5/e, 2015, Leigh & Zee
• Eye Movement Disorders in Clinical Practice, 2014, Wray

The NANOS IC is also on the NANOS Web site as a member benefit. In addition, we have developed a smaller subset of the Curriculum, aimed at neurologists. Both of these outlines with links to the selected materials in the NOVEL collections are accessible for members at this link on the NANOS Web site: https://www.nanosweb.org/i4a/pages/index.cfm?pageid=4013

NANOS Products on StatRef!: How to subscribe
NANOS Examination Techniques (NExT) for Neuro-Ophthalmology
NANOS Illustrated Curriculum for Neuro-Ophthalmology
• Walsh & Hoyt's Clinical Neuro-Ophthalmology 6th Ed. (Included with either product)
1) Institutional License:
Ask your academic librarian to add NExT and NANOS Illustrated Curriculum to their library's STAT!Ref subscription.
2) Individual License:
Contact Teton Data Systems: www.tetondata.com, 800-901-5494
Future Goal(s)?
Our next BIG project involves collaboration with the Curriculum Committee (Chair: Sachin Kedar) and the NOVEL Editorial Board (Chair: Tariq Bhatti). The NANOS Neuro-ophthalmology Curriculum is being updated by a task force of the Curriculum committee (Sachin Kedar, Kathleen Digre, Valerie Biousse). First published in 2006, this curriculum will be revised and re-organized to incorporate recent developments in the field and align it with the requirements of various accreditation bodies. When the outline is finalized, we will recruit Section Editors, who will be responsible for reviewing their sections and soliciting new learning objects to thoroughly cover all the topics in their area. This work will be reflected in the NANOS Illustrated Curriculum on the NANOS Web site for Members Only (login required) and in the Stat!Ref platform.
We continue to update and enhance other collections and we encourage submissions to the NOVEL library.

NANOS Annual Meeting: We have completed the addition of available 2019 meeting materials.

JNO: All issues have been added, maintaining the one year embargo as agreed upon with LWW.

Collections:
• Work continues on the Daniel Gold Collection (Johns Hopkins).
• Continue to work with Andy Lee adding videos on neuro-ophthalmological condition pathophysiology, diagnosis and treatment modalities into a NOVEL collection.
• Working with Shirley Wray to get her Signs Rounds collection into NOVEL
• Sachin Kedar's Curriculum Committee identifies high educational yield pieces from the NANOS Annual Meeting and these are added to our Illustrated Curriculum.
• Working on the Loewenfeld materials and will have a digital exhibit on the career of Irene Loewenfeld soon.