Congratulations to Courtney Francis, MD - LDP Program Graduate
Posted: 01/23/2019
Category: Members in the News
Congratulations to Courtney Francis, MD for completing her participation as NANOS' nominee in the AAO Leadership Development Program XX, class of 2018. Dr. Francis was one of 4 selected to present their LDP project at the final session in Chicago.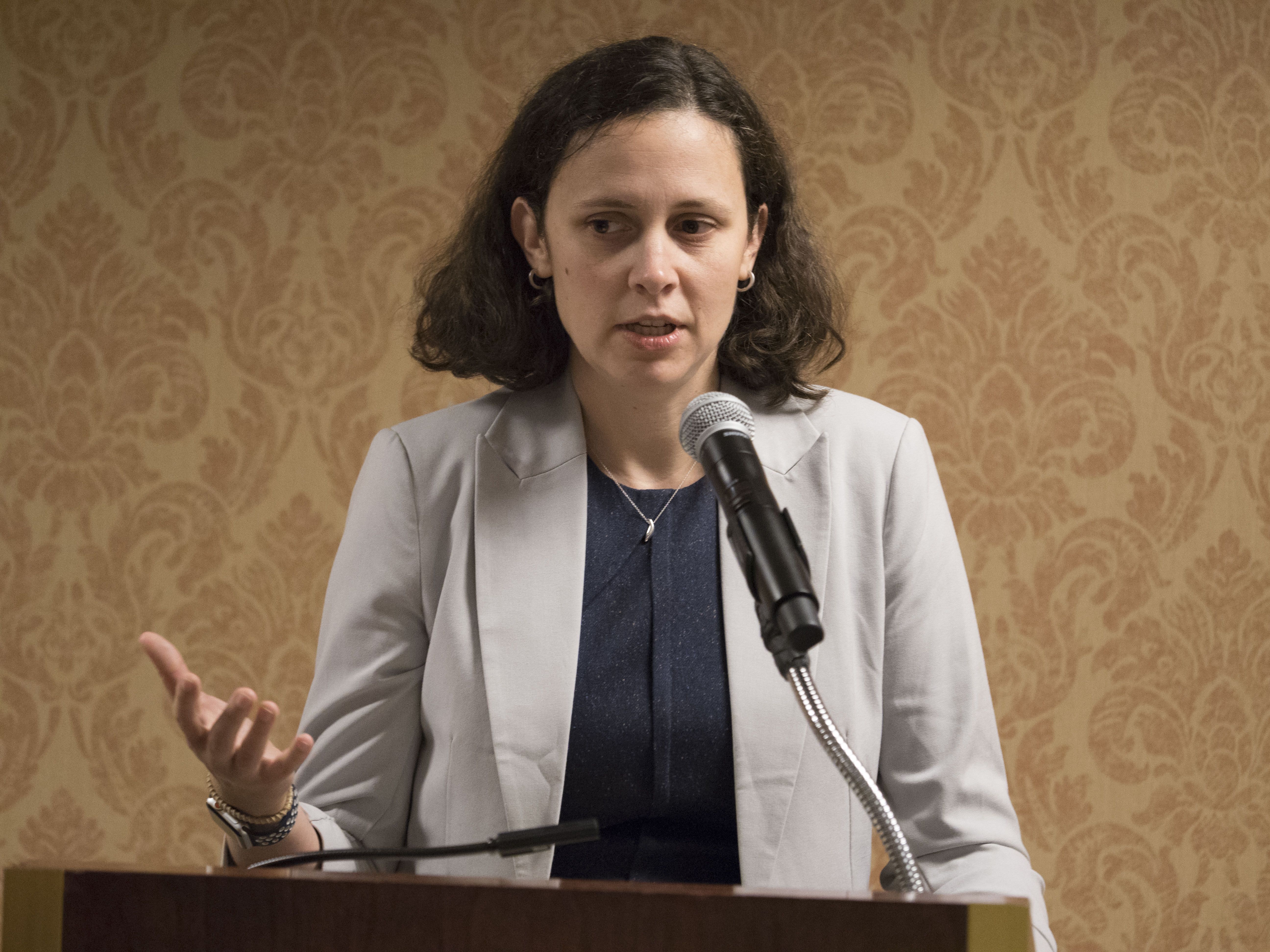 Leadership Development Program (LDP) Graduates
Graduates of the Academy's LDP XX, class of 2018, were formally congratulated for completing their participation in the year-long program. See project abstracts from the LDP XX participants.
Courtney Francis, MD Graduates from AAO Leadership Development Program
On Monday, October 29th during the Society Presidents' Recognition and Awards Session held in conjunction with AAO 2018 in Chicago, Courtney Francis, MD was recognized for completing her participation in the Academy's Leadership Development Program XX, Class of 2018. Dr. Francis was among a select group of twenty participants chosen for the LDP XX, Class of 2018, from among a large group that was nominated by state, subspecialty and specialized interest societies. The class also included an international participant from Singapore who represented the Asia Pacific Academy of Ophthalmology.
In January 2018, Dr. Francis took part in a 2 ½ day interactive session in San Francisco covering a wide variety of leadership and association management topics.The meeting also included a visit to AAO headquarters to hear from the 2018 Academy President Keith D. Carter, MD, CEO David Parke II, MD and Academy Vice Presidents on key priorities for the Academy. Next was a trip in April to attend the Mid-Year Forum 2018 in Washington D.C. where Dr. Francis had an opportunity to discuss issues important to the medical profession as part of Congressional Advocacy Day. During a dedicated LDP session on Capitol Hill, Dr. Francis's LDP colleagues also heard from 2018 US Congressman Erik Paulsen about building effective relationships with legislators and how best to advocate on behalf of patients.
During the final LDP XX session in Chicago, Dr. Francis heard from leadership of the AAO and the Pan-American Association of Ophthalmology regarding global collaborative efforts and key priority issues for organized ophthalmology and was encouraged to put her leadership skills to good use.
Dr. Francis was honored to represent NANOS as a participant in the program. The opportunity to learn about AAO leadership and network with ophthalmologists across the country energized her to continue to promote NANOS and the field of neuro-ophthalmology. Look for good things from Dr. Francis in the future!
Photos

Dr. Courtney Francis pictured with LDP classmates and Linda Tsai, MD – AAO Director, Leadership Development Program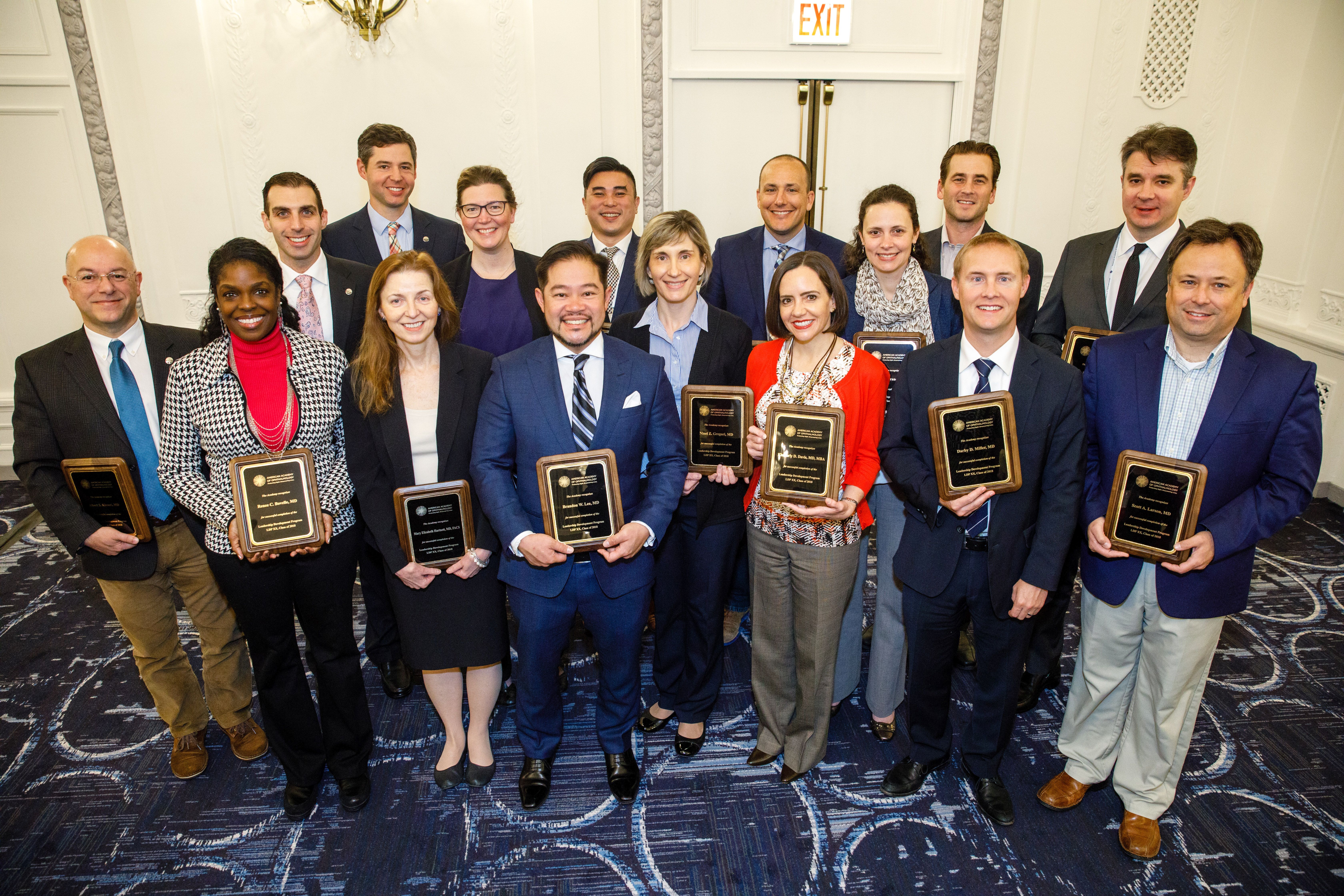 Dr. Courtney Francis being recognized by AAO LDP Director Linda Tsai, MD and Senior Secretary for Advocacy Dan Briceland, MD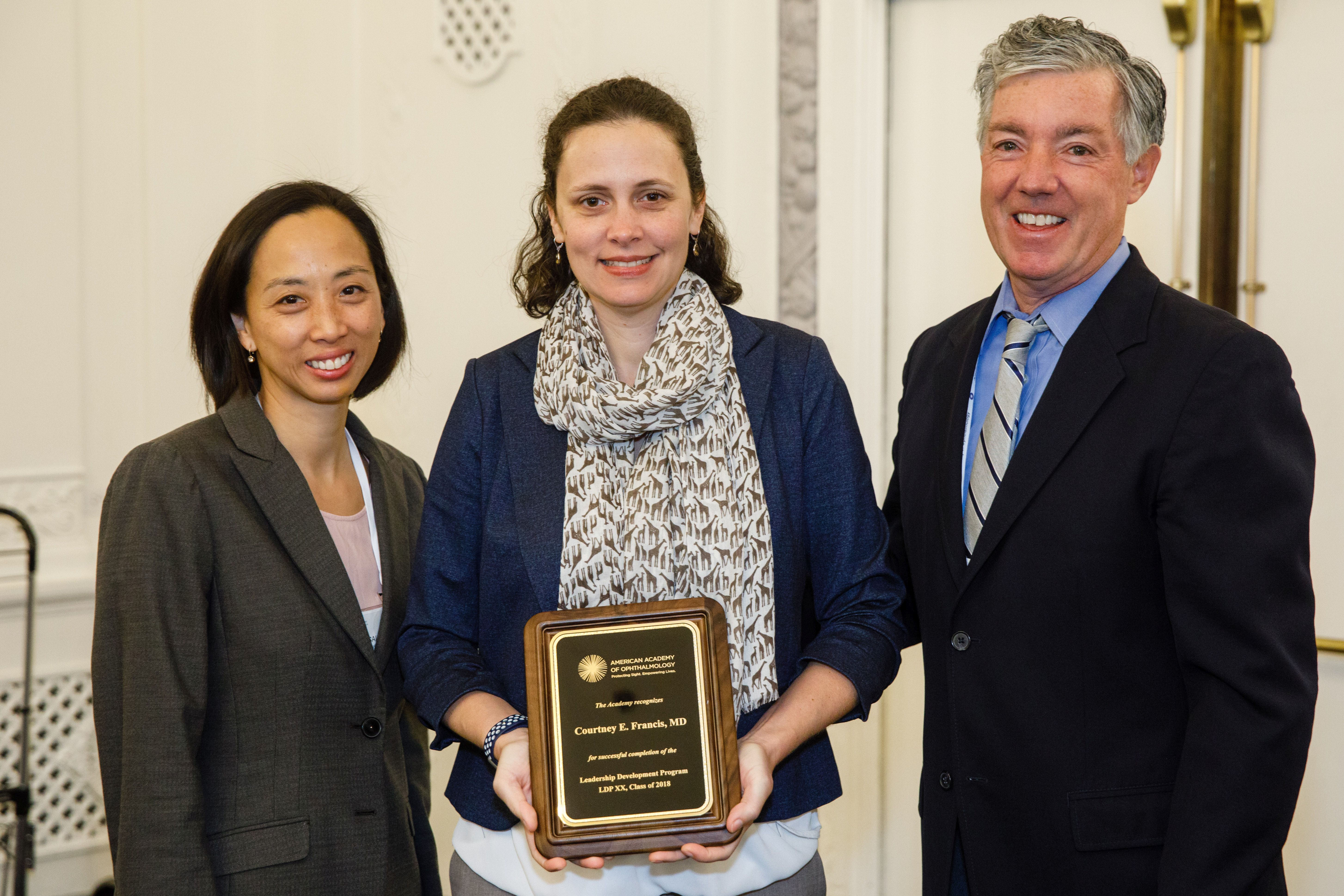 Graduates of the AAO Leadership Development Program XX, Class of 2018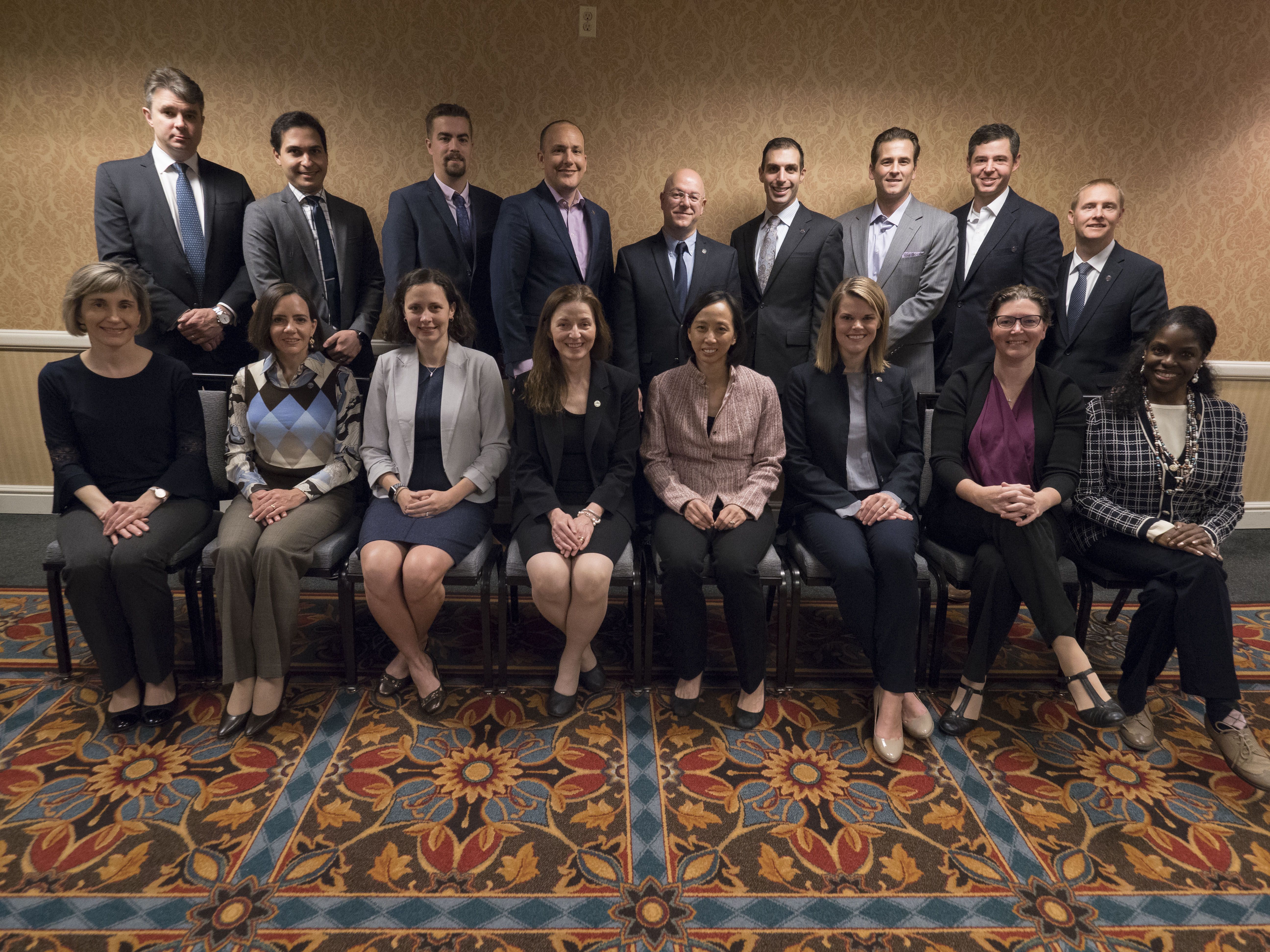 American Association for Pediatric Ophthalmology
and Strabismus
Scott A. Larson, MD
American College of Surgeons – Advisory Council
for Ophthalmic Surgery
Kimberly D. Davis, MD
Asia Pacific Academy of Ophthalmology
Marcus Ang, MBBS
Association of Research in Vision and Ophthalmology
Mary Elizabeth Hartnett, MD
California Academy of Eye Physicians and Surgeons
Armin R. Afshar, MD, MBA
Canadian Ophthalmological Society
Kenneth F. Roberts, MD
Cornea Society
Peter B. Veldman, MD
Florida Society of Ophthalmology
Darby D. Miller, MD
Hawaii Ophthalmololgical Society
Brandon W. Lee, MD
Maryland Society of Eye Physicians and Surgeons
Renee C. Bovelle, MD
Massachusetts Society of Eye Physicians and Surgeons
Jeremy Z. Kieval, MD
Minnesota Academy of Ophthalmology
Jill S. Melicher, MD
Missouri Society of Eye Physicians and Surgeons
Denise A. Hug, MD
New Jersey Academy of Ophthalmology
Albert S. Khouri, MD
New York State Ophthalmological Society
Gareth M. Lema, MD, PhD
North American Neuro-Ophthalmology Society
Courtney E. Francis, MD
Retina Society
Ninel Z. Gregori, MD
Society of Military Ophthalmologists
Gary L. Legault, MD
Virginia Society of Eye Physicians and Surgeons
Michael R. Keverline, MD
Washington Academy of Eye Physicians and Surgeons
Rebecca C. Dale, MD