Deborah I. Friedman, MD - 2012 Distinguished Service Award Recipient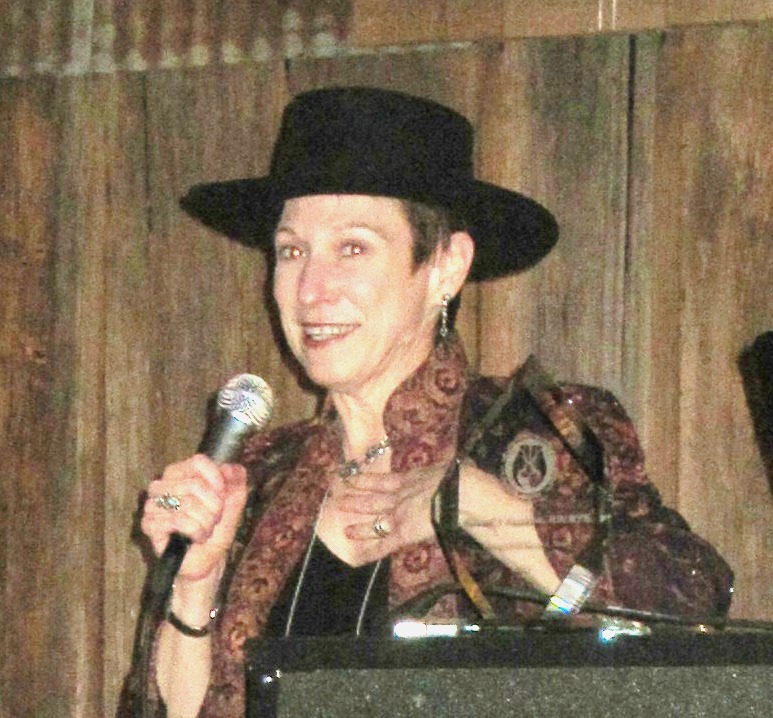 Shown here accepting the award at the Annual Banquet in San Antonio, Texas.
The NANOS Distinguished Serve Award was presented to Deborah Isa Friedman, M.D. at the banquet held at the annual meeting on February 15, 2012. Dr. Friedman has excelled professionally as the author of more than 50 peer reviewed publications and a dozen book chapters. She has served on four editorial boards, and has lectured regionally, nationally and internationally. Dr. Friedman has also been an active community leader, serving as a director of several lay boards. In 2011, she was recognized by the Rochester Business Journal as a finalist for the Athena Award, given to outstanding women in the Rochester, NY area.
Dr. Friedman has demonstrated a total commitment of time and energy to the success of NANOS, leading to her award. She has been a member of the finance and audit committee, the long range planning committee, the education committee (Chair), the development committee, and the NOVEL steering committee. She has held almost every office in NANOS – treasurer, secretary, president elect, president, and board chair. Dr. Friedman has also moderated scientific/educational sessions in 1994, 1996, 2002, and 2006.
Dr. Friedman is currently Professor of Neurology and Ophthalmology at the University of Texas, Southwestern, having recently moved from University of Rochester School of Medicine & Dentistry, after nearly 10 years of service to her patients and the community. She completed her fellowship in Neuro-ophthalmology with Steven Feldon, M.D. and Alfredo Sadun, M.D., Ph.D in 1989, after receiving her MD from Tulane University School of Medicine and her Residency training in Neurology at Baylor College of Medicine.
Congratulations, Deb!!