2010 NANOS Meeting
36th Annual NANOS Meeting
March 6-11, 2010 | JW Starr Pass Marriott Resort & Spa | Tucson, AZ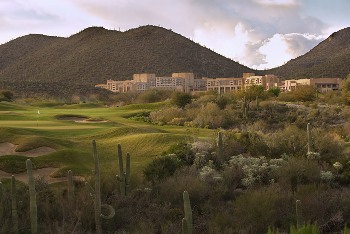 REGISTRATION
Pre-registration is now closed. If you have not registered yet and plan to attend, please feel free to register onsite during the hours listed below.
Registration Desk - Arizona Ballroom Foyer
Saturday, March 6 from 2:00 p.m. - 8:30 p.m.
Sunday, March 7 from 6:30 a.m. - 5:30 p.m.
Monday, March 8 - Thursday, March 11 from 6:30 a.m. - 12:30 a.m..
ATTENDEE LIST: CLICK HERE to view the attendee list.
DEADLINES: The pre-registration fee deadline is February 19, 2010. Registrations received after this date will be processed on-site at the registration desk.

SPECIAL REQUIREMENTS: NANOS fully complies with the legal requirements of the Americans with Disabilities Act and the rules and regulations thereof. Please contact our conference planning department at info@nanosweb.org or at (952) 646-2037 to discuss your needs.
CANCELLATION POLICY: All cancellations occurring after January 22, 2010 are subject to a $50 cancellation fee. Written notification of your cancellation is required in order to process your refund. NO REFUNDS WILL BE ISSUED AFTER FEBRUARY 19, 2010.
---
PROGRAM INFORMATION
---
EXHIBITORS AND SUPPORTERS
Please CLICK HERE to download the Exhibitor Prospectus.
---
ABSTRACTS
Please click on the following links to view the list of Platform and Poster Presentations.
---
RESORT RESERVATIONS
This year's meeting will be held at the JW Marriott Starr Pass Resort & Spa in Tucson, AZ. Discounted room rates are available for attendees until February 11, 2010 or until the block is filled. After this date, reservations are subject to availability. To make hotel reservations, please call 888-527-8989 and indicate the group code neuneua. Alternatively, you may book your reservation online by clicking on the following link: http://marriott.com/tussp?groupCode=neuneua&app=resvlink. The group rate is $222.00 per night.
JW Marriott Starr Pass Resort & Spa
3800 W. Starr Pass Blvd.
Tucson, AZ 85745
Tel: (520) 791-6152
---
TRANSPORTATION INFORMATION
A special rate of $35 (one-way; up to 3 passengers) has been arranged with A1 Town Cars for transportation to/from the airport. Please click here to make your reservation online or call (520) 203-2218 and mention NANOS. Your driver will meet you in baggage claim, assist you with your luggage, and drive you directly to the resort.
---
VISITOR INFORMATION
For more information on Tucson, please feel free to visit the Metropolitan Tucson Convention and Visitors Bureau website at http://www.visittucson.org.
Please click here to view a listing of the area's top attractions.
---